RESOURCES
Staying informed on current trends and strategies is an important part of our jobs. It keeps our fundraising fresh and attentive to our mission and those who support it.
Our library of resources will help you Learn More so you can Do More.
The Latest from J. Milito & Associates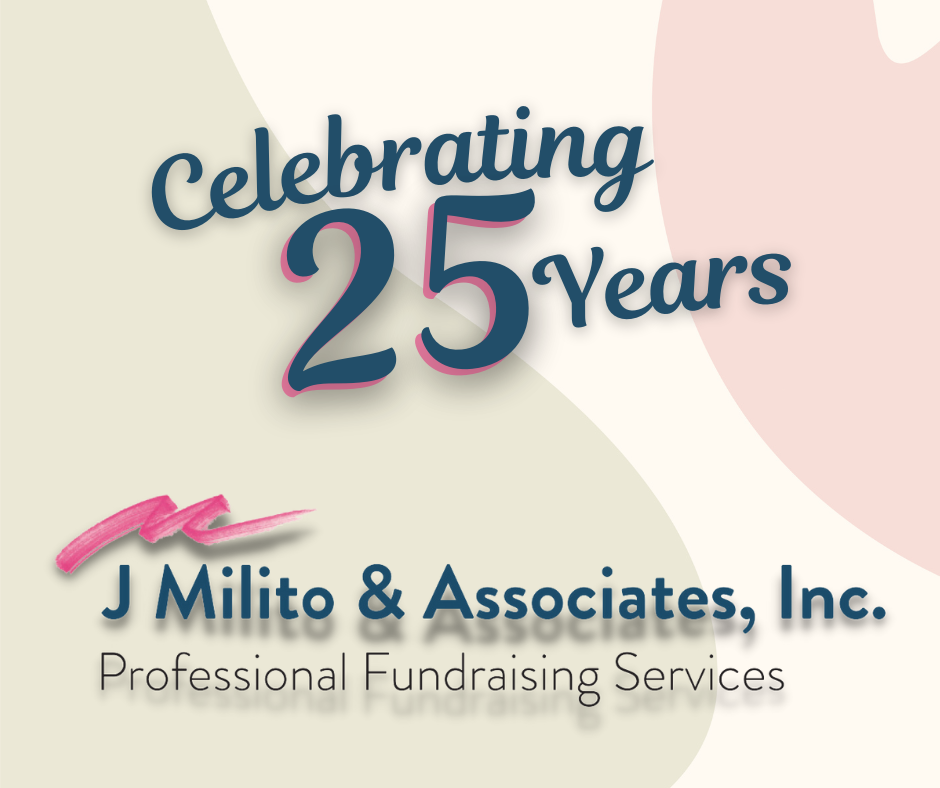 THANK YOU! Thank You for the amazing work you do in your community! And, Thank You for your partnership on a remarkable twenty-five year journey! The journey began in Aunt Louise's basement calling...
Read More
Organizations on average, retain 40-45% of their donors annually. For first-time donors that number drops to around 20%. What if you could retain more donors and raise more money by including monthly ...
Read More
See all posts